UPON ARRIVAL @ the SEFS11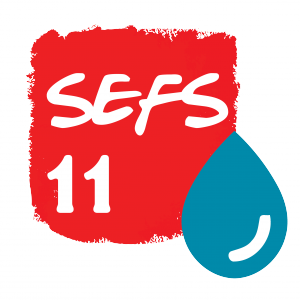 Upon arrival at the SEFS11, participants must register at the Registration Desk (@ the hotel lobby). At the Registration Desk, all participants will receive the symposium materials, including the ID badge. Participants are kindly requested to wear their ID badge throughout the SEFS11 in order to be admitted to the scientific sessions and all social events.
REGISTRATION DESK @ Congress venue (The Westin Hotel Zagreb) – Opening hours:

30th June from 16:00 hours
1st July from 8:00 hours
2nd July from 8:00 hours
3rd July Mid-SEFS11 excursions
4th July from 8:00 hours
5th July from 8:00 hours
---
1st Colin Reynolds Prize
The European Federation for Freshwater Sciences (EFFS), the Freshwater Biological Asociation (FBA), and the chairs of the 11th Symposium for European Freshwater Sciences (SEFS-11) are pleased to announce that the 1st Colin Reynolds Prize to the best oral presentation by a student will be delivered at the closing ceremony of SEFS-11 to be held in Zagreb, on July 5th, 2019. The award is supported by the generous donations made by FBA and SEFS-11 organization.
---
Passion makes people take notice and realize that some things are special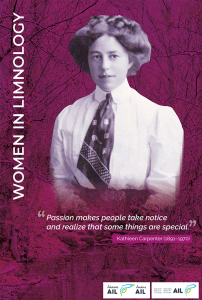 With that quotation from Kathleen Carpenter (1891 to 1979) begins the exhibition "Women in Limnology" which will be displayed at the 11th Symposium for European Freshwater Sciences-SEFS11 (Zagreb, Croatia) between June 30 – July 5, 2019.
The exhibition aims to increase visibility of women in Limnology, to recognize the efforts of the pioneers, to give gender perspective to the historical development of our field, and to show the current inequalities and advances in gender biases.
Through 8 panels, the exhibition compiles  the role of women in Limnology throughout history and gives an overview of their scientific life and findings, presents profiles of women in limnology and reports their main challenges. A short documentary film shows the statements and experiences of 42 female limnologists during their career.
The exhibition was created by a group of 20 volunteers of the Gender and Science group of the Iberian Association of Limnology (AIL).
Contact:
Email: genderscienceail@gmail.com
AIL webpage: https://www.limnetica.com/en
Twitter: @Genderail
---